Heavy duty trap divider can be used to restrain the feral cat against the bars of the cage whilst safely administering the injection. The cat trap divider is inserted into the top or side of a trap or cage to manoeuvre the cat into a small area of the cage.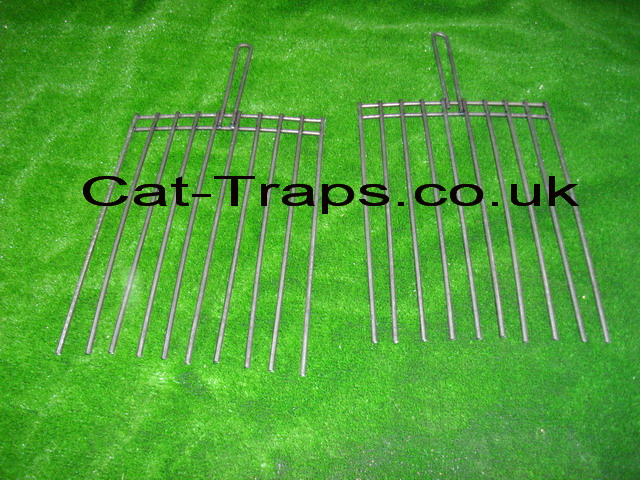 comb dividers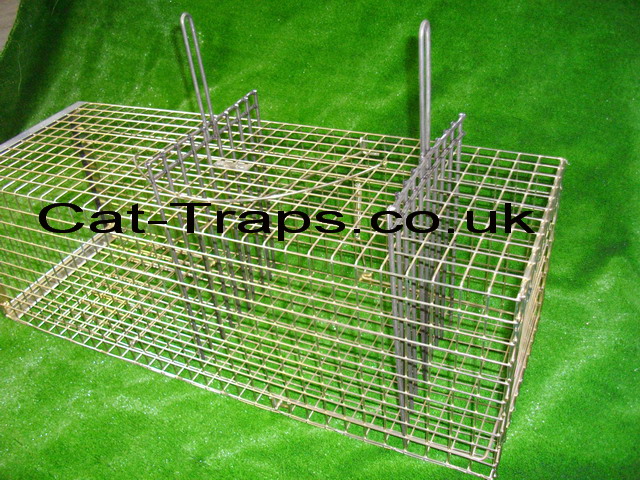 two comb trap dividers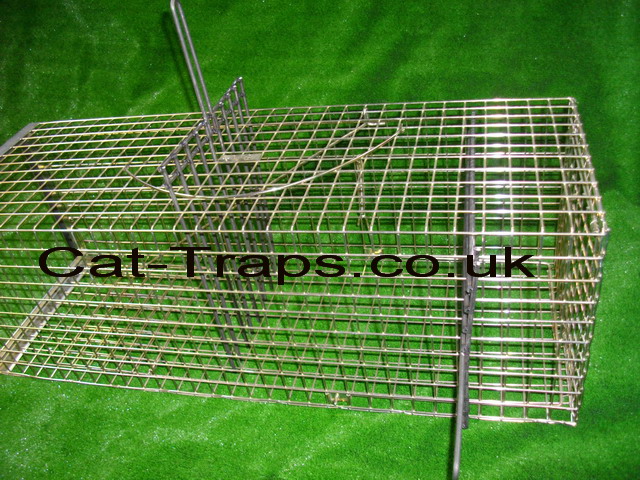 feral cat trap dividers

more info on our trap divider combs
Cat-Traps.co.uk supply five designs of cat cage traps in three sizes, all are normally held in stock for quick delivery, the last thing you want is to wait weeks for the trap to arrive. We despatch orders via couriers throughout Mainland UK & Europe, orders placed before 11am Mon-Fri are normally despatched the same day for two working day delivery OR if requested next working day delivery.
Before we begin, in the UK cats are considered property and as such should not be trapped without their owners consent.
Don't start thinking about buying a feral cat trap to catch a feral cat make sure the cat is a feral. Many cats have been abandoned by their owners, and have not been altered. These cats have litters of kittens, who, if not handled by humans, become feral. Ask next door if its their cat, put an add in the local newspaper, local shop or lamppost's along your street. Ask around first BEFORE deciding to trap, if it is someone's cat, any unjustified control may lead to your prosecution.
That said we do sell a lot of cat traps to public authorities, MOD, cats protection, T.N.R & private individuals in this country and throughout Spain, Portugal, Belgium, Netherlands, France, Germany & beyond.
Which feral cat trap's for me ?
Standard Feral Cat Trap31"x11"x10" good all rounder, lightweight & easy to set
Folding feral cat trap 30"x11"x10" ideal when storage or transportation is paramount.
Pro Feral Cat Trap31"x11"x10" with a clear sliding rear door, light & easy to set
Large cat trap 36"x12"x12" very strong design, heavy trap, simple to set, ideal for lending out
Kitten trap 27"x10"x9" ideal for small feral's or kittens, very sensitive treadle plate.